It is important that residents take caution during this unprecedented time.  Social distancing is crucial when you are out in public.  Please keep a six-foot distance between you and others and be diligent about keeping your hands clean and avoid touching your face.  Following these simple steps can help minimize the spread of the coronavirus.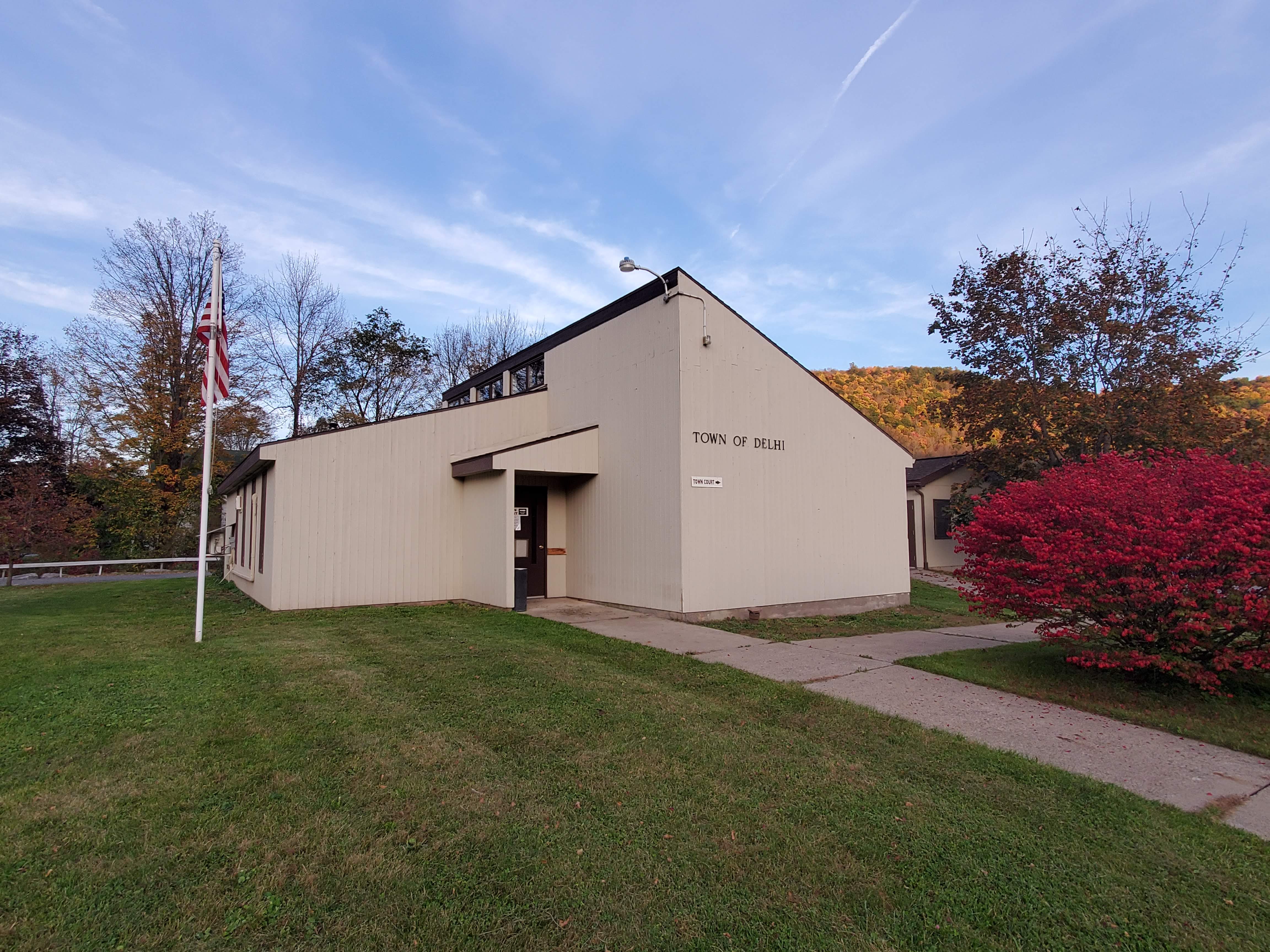 This website contains links to town services, a directory of town officials, departments, committees, documents, and a calendar of town government meetings and events. We're here to help!
Town Hall is located at 5 Elm St, Delhi, NY
Town Hall has installed an intercom system for entry.  Please note that masks are required for services, this is for your safety as well as ours.  The Town Clerk's office is open from 8:00 am -3:00 pm. We are allowing only one person or couple in the office at a time.  Due to spacing if someone is in the hallway we will require you to wait outside until they leave.  Thank you.
Town business can be completed by phone (607-746-3737), regular mail or fill out this contact form. 
Town Clerk 607-746-3737
Assessors 607-746-8843
Town Court 607-746-7278
Code Enforcement 607-832-5522
Looking for help with town services? Use the links below to get started. Questions? Call (607)746-TOWN (8696).
I want to...
Licenses, Records & Taxes
News
Budget Workshops
Town Council will hold Budget Workshops at the Town Hall at 5 Elm Street on the following dates:

Tuesday, September 27 at 5 pm
Thursday, October 6 at 6 pm
Thursday, October 13 at 6 pm
Tuesday, October 18 at 5 pm
Playground Officially Still Closed
The Town of Delhi Playground continues to be closed as we are waiting for a required Safety Compliance Inspection Report to be performed by Parkitect for our insurance company.  Once this is received, the town will hold a grand opening celebration.
Conserve Energy During Extreme Weather Conditions
During extreme weather conditions, like the intense heat we experienced last week, NYSGEG monitors their substation equipment. The current demand for energy + high temperatures puts additional stress on the system in the county. You can help by conserving power as much as you can.
You can do this by not running major appliances until after 8 pm, turning off lights when you leave a room, turning up the thermostat by a few degrees, and ensuring your AC filters are… more
Upcoming Events
Delhi Pool
The Delhi Town Pool, located at the Delhi American Legion, is closed for the season.
Contact recdirector@townofdelhi.org with any questions.
See the JOBS page if you'd like to join the pool team!