It is important that residents take caution during this unprecedented time.  Social distancing is crucial when you are out in public.  Please keep a six-foot distance between you and others and be diligent about keeping your hands clean and avoid touching your face.  Following these simple steps can help minimize the spread of the coronavirus.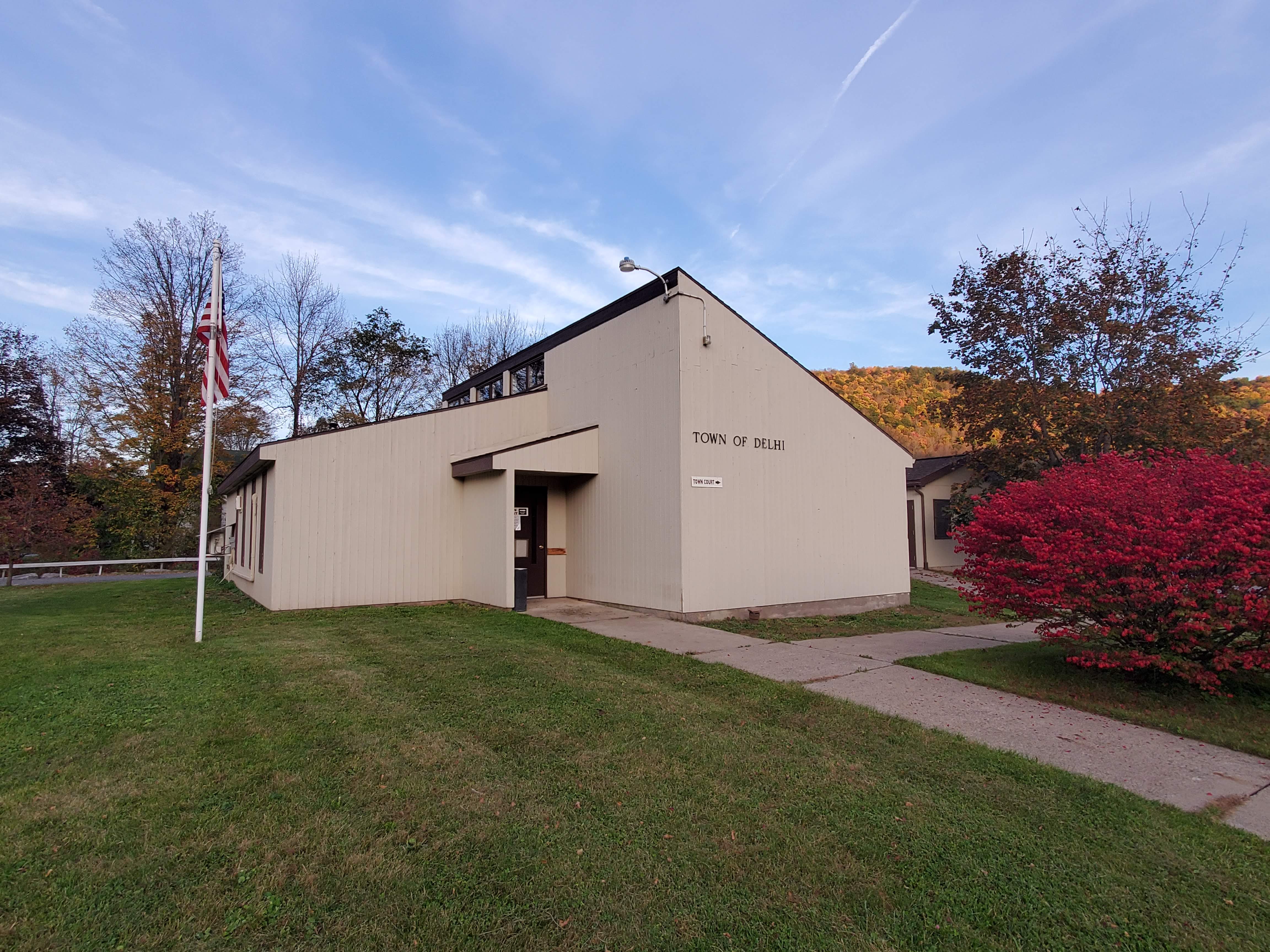 This website contains links to town services, a directory of town officials, departments, committees, documents, and a calendar of town government meetings and events. We're here to help!
Town Hall is located at 5 Elm St, Delhi, NY
Town Hall has installed an intercom system for entry.  Please note that masks are required for services, this is for your safety as well as ours.  The Town Clerk's office is open from 8:00 am -3:00 pm. We are allowing only one person or couple in the office at a time.  Due to spacing if someone is in the hallway we will require you to wait outside until they leave.  Thank you.
Town business can be completed by phone (607-746-3737), email (townclerk@townofdelhi.org), or regular mail. 
Town Clerk 607-746-3737
Assessors 607-746-8843
Town Court 607-746-7278
Code Enforcement 607-832-5522
Looking for help with town services? Use the links below to get started. Questions? Call (607)746-TOWN (8696).
I want to...
Licenses, Records & Taxes
News
Special Meeting
                                                                                                                           SPECIAL MEETING:
                                                                                                                              TOWN OF DELHI
… more
Tuesday, May 17: Delaware Academy Budget and Board of Education Vote
The Annual Budget Vote and Board of Education Elections will be held on Tuesday, May 17, at Delaware Academy from 12 p.m. to 8:00 p.m. Voting will be held in the lobby between the Middle School gym and Agriculture/Technology classroom.
You can find the Delhi Budget Postcard 2022 for information about the budget at www.delhischools.org/district/budget_information.
 
Road Closure Advisory for County Route 18
Please be advised that the Delaware County Department of Public Works will close County Route 18 between Glen Burnie Road and Hoag Cross in the Town of Delhi to replace culvert pipes at 7 a.m. Wednesday, May 18, and again Thursday, May 19. The road will be opened by the end of both days.
Upcoming Events
Delhi Pool
Pool season will be here soon!
See the JOBS page if you'd like to join the pool team!