It is important that residents take caution during this unprecedented time.  Social distancing is crucial when you are out in public.  Please keep a six-foot distance between you and others and be diligent about keeping your hands clean and avoid touching your face.  Following these simple steps can help minimize the spread of the coronavirus.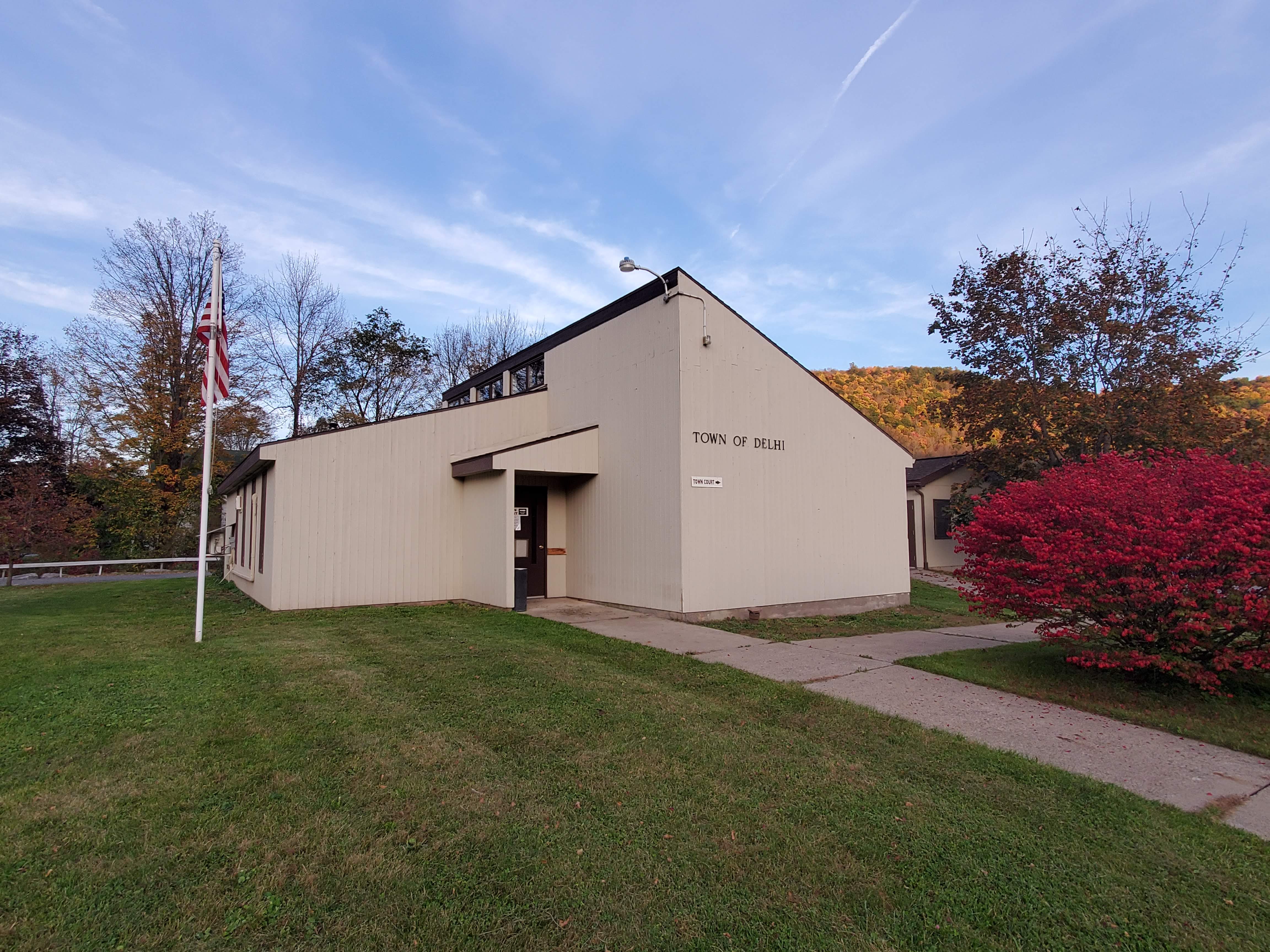 This website contains links to town services, a directory of town officials, departments, committees, documents, and a calendar of town government meetings and events. We're here to help!
Town Hall is located at 5 Elm St, Delhi NY
Town Hall has installed an intercom system for entry.  Please note that masks are required for services, this is for your safety as well as ours.  The Town Clerk's office is open from 8:00am -3:00pm. We are allowing only one person or couple in the office at a time.  Due to spacing if someone is in the hallway we will require you to wait outside until they leave.  Thank you.
Town business can be completed by phone (607-746-3737), email (townclerk@townofdelhi.org), or regular mail. 
Town Clerk 607-746-3737
Assessors 607-746-8843
Town Court 607-746-7278
Code Enforcement 607-832-5522
Looking for help with town services? Use the links below to get started. Questions? Call (607)746-TOWN (8696).
I want to...
Licenses, Records & Taxes
News
Catskill Mountain Cycling Challenge on Sunday, September 5
The Catskill Mountain Cycling Challenge carries forth the long tradition of recreational road cycling in the Western Catskills. Building on the Tour de Pepacton and the Ride-n-Peak, the 2021 Cycling Challenge consists of three routes ranging from 29 miles to 99 miles and takes place on Sunday, September 5. This scenic pedal will support new and traditional programming at the Catskill Recreation Center (CRC). The first 130 registrants will receive a tee-shirt. All… more
Road Work Alert - UPDATE: August 16 & 17
The Town of Delhi Highway Department will be oil and stoning Glen Burnie Road on Monday, August 16, and putting a second coat of oil and stone on Holmes Hollow and resealing two broken sections of pavement of Sherwood Road on Monday, August 16 and Tuesday, August 17.
Expect delays.
Please remember work is weather-dependent.
Road Work Alert - June 21
The Town of Delhi Highway Department will be oil and stoning the following roads on Monday, June 21:
Spring Valley
Dick Mason 
Holmes Hollow 
Kemp Hill 
Work will begin Monday morning and should be completed by the afternoon, expect delays.  
Please remember work is weather-dependent.
Upcoming Events
Delhi Pool
Pool season will be here soon!
See the JOBS page if you'd like to join the pool team!